Crooks & Castles Fall 2016 – Whether you like it or not, Crooks & Castles are one of the original gangsters of Los Angeles streetwear. They've come a long way since printing graphic T-shirts, and their latest collection for fall 2016 shows how much they have evolved. While tees are still a staple for the brand, their outerwear game is on point. From the technical camouflage trench to the tonal windbreaker, Crooks has proven they have an eye for function and design. There is also a new array of athletic fits and fleece hoodies to choose from as well. The Fall collection is available in select stores, and the Crooks online shop now.
Source: Crooks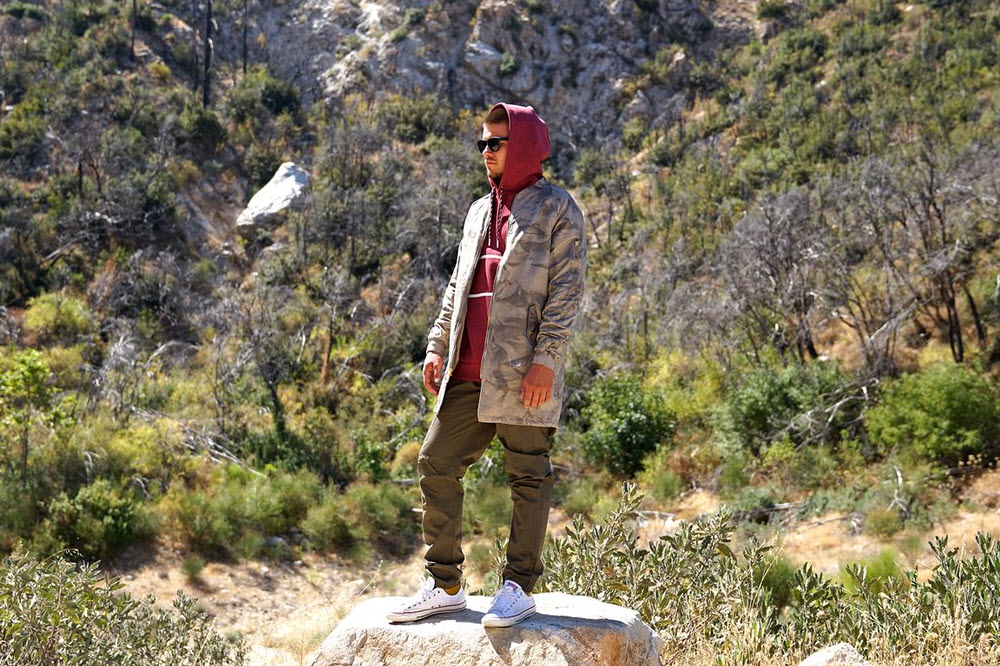 Packer ASICS – When it comes to retro sneakers, tennis has always taken a back seat to basketball. But, with the U.S. Open in New York right around the corner, Packer Shoes teams up with Mitchell & Ness and ASICS to celebrate the sport. This limited edition collection will feature vintage tennis kits courtesy of Mitchell & Ness, with a particular fit inspired by legendary UCLA alum Arthur Ashe. As for the sneakers, ASICS is providing commemorative editions of the Lawnship®, GSM TM, GEL-Lyte III, and GEL-Sight. There is also a special GEL-Resolution with a unique mismatched colorway. Look for the collection to drop later next week on August 30.
Source: Packer Shoes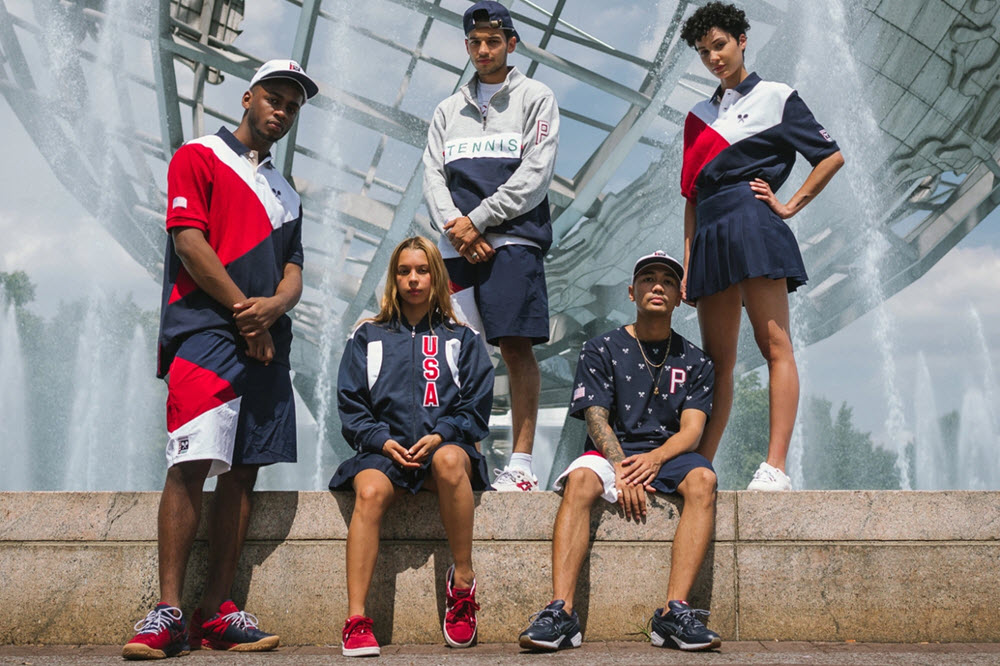 Futura for NIGOLD – As much as I enjoy and respect the work of Futura, I wouldn't consider wearing a formal blazer with the legendary graffiti artist's handstyle. However, many feel differently and NIGOLD by UNITED ARROWS has teamed up with the New York trailblazer for a new collaborative collection. NIGO and Poggy welcome Futura's work into their latest fall collection with a two-button blazer and button-down shirt that features the signature helix motif. If turning heads is your thing, then check out this rare combo when it drops this Friday, August 26.
Source: NIGOLD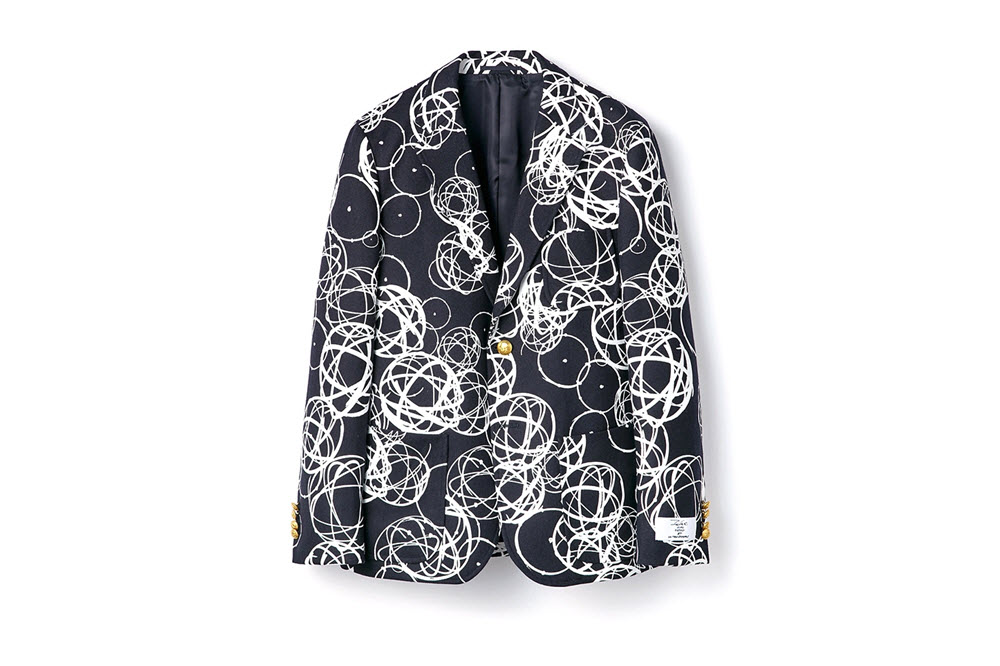 VOID PKG01 – VOID came onto the watch scene with loud futuristic designs, but their latest work is subtle and can be appreciated by everyone who appreciates minimalism. The new PKG01 is a big deviation from VOID's former time pieces and features a bare minimum dial in a stark black against white. The only hint of color is the red-tipped seconds hand and there will be two case sizes to choose from. The PKG01 will have plenty of strap and bracelet options and is powered by a durable Japanese Miyota Quartz.
Source: VOID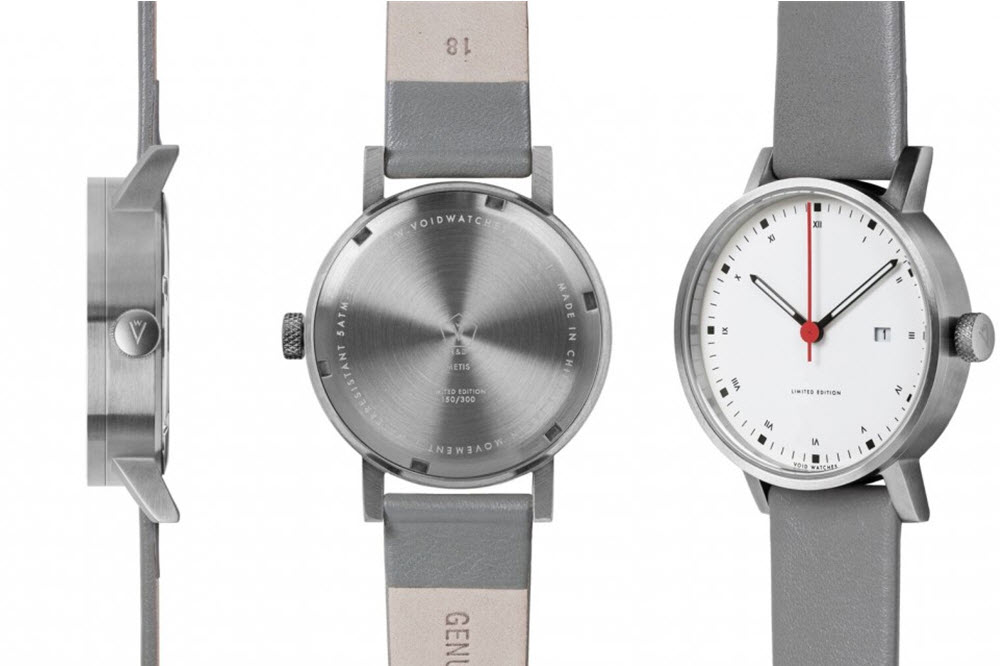 Jason Markk x Undefeated – I'm surprised Jason Markk and Undefeated don't have a standing partnership that carries over season after season. The first name for sneaker cleaners and one of the original Los Angeles sneaker boutiques team up to deliver a cleaning kit that keeps your sneakers crispy and fresh. Using a military-inspired olive green, this collaboration is made to resemble a MRE-pack and comes with a co-branded brush, a 4-ounce bottle of solution, and a quick wipe. The collaborative cleaning kit is available now at all Undefeated chapter stores, in-store at Jason Markk and the online shop.
Source: Undefeated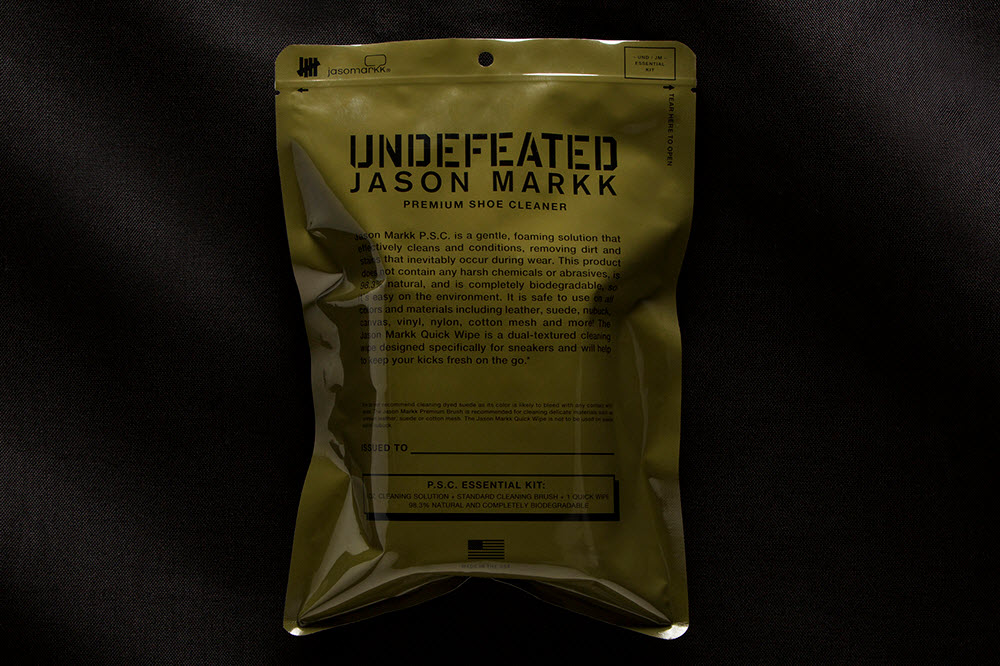 Medicom x The Simpsons – I think Bearbricks are incredibly retarded. Medicom has milked this novelty for over a decade, but I can't help but really like this latest effort. The Simpsons are a Sunday night staple, and while most of the attention is placed on the family, one of the unsung heroes is Krusty the Clown. Herschel Shmoikel Pinchas Yerucham Krustofsky is the tortured curmudgeon comedian and his sad laughter is celebrated as a Bearbrick in the 100% and 400% size.
Source: Medicom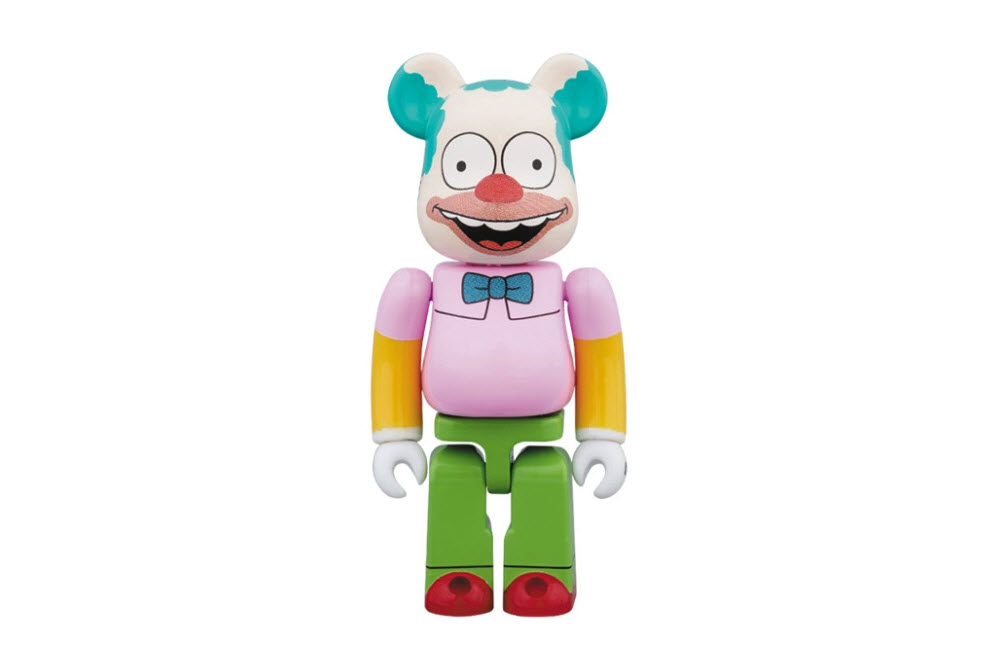 WHERE THE END STARTS – KAWS has been celebrated time and time again, and this isn't the first time he has had his work published by Rizzoli. The first book was released in 2010 and the latest is WHERE THE END STARTS. The large coffee table-book is billed as a "major survey of KAWS and his eye-popping work, from collectible art toys to UNIQLO T-shirts, from grafitti to museum exhibitions" and arrivies with contributions from other creatives such as Andrea Karnes, Michael Auping, Dieter Buchhart and Pharrell Williams. Over 150 reproductions of KAWS work will be printed in full color and will be released in conjunction with a special exhibition at the Modern Art Museum of Fort Worth.
Source: Amazon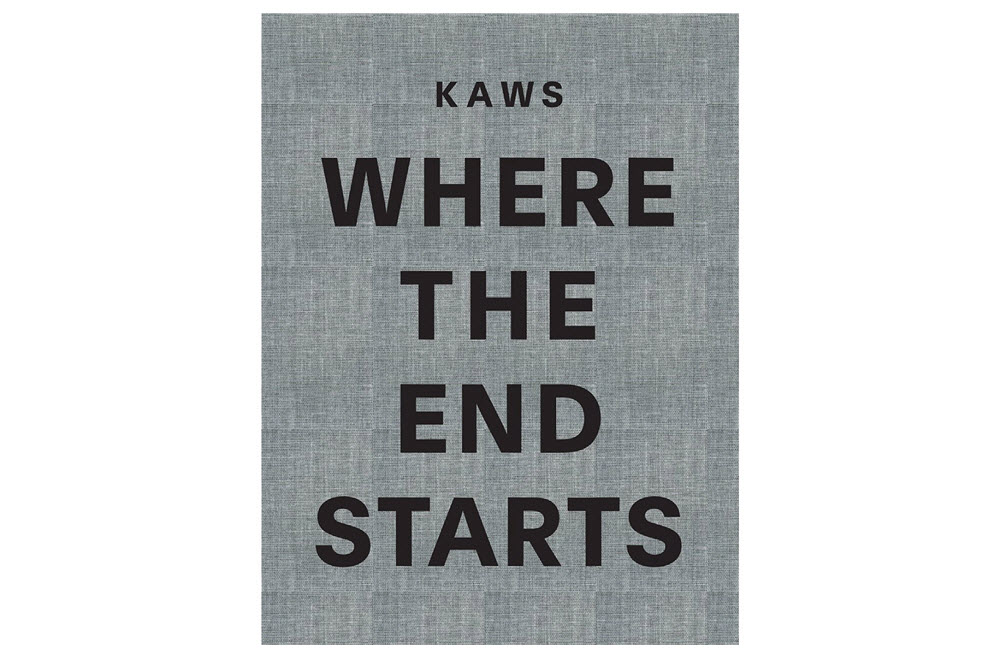 visvim 2017 Spring/Summer – You're looking at over 20K worth of shoes. Yup, that's how visvim works and they recently displayed their collection for Spring/Summer 2017. The latest showroom pictures show how the cult label's attention to detail has allowed it to straddle luxury and casual menswear. The designs are simple, but the quality and materials are carefully selected and are meant to tell a story. The collection is not for everyone, but those who appreciate a sprinkle of nostalgia and Americana in their clothes will appreciate what visvim has become.
Source: Hypebeast