Air Max 95 Jacquard – Two decades later and the Air Max 95 is still making ways. Besides the countless retros, the venerable runner returns, this time with two major updates. The gradient uppers are still present, but this time it's a one-piece jacquard construction that is supported by 2nd generation Flywire technology. The runner maintains the iconic silhouette while becoming lighter and more breathable.
Source: Nike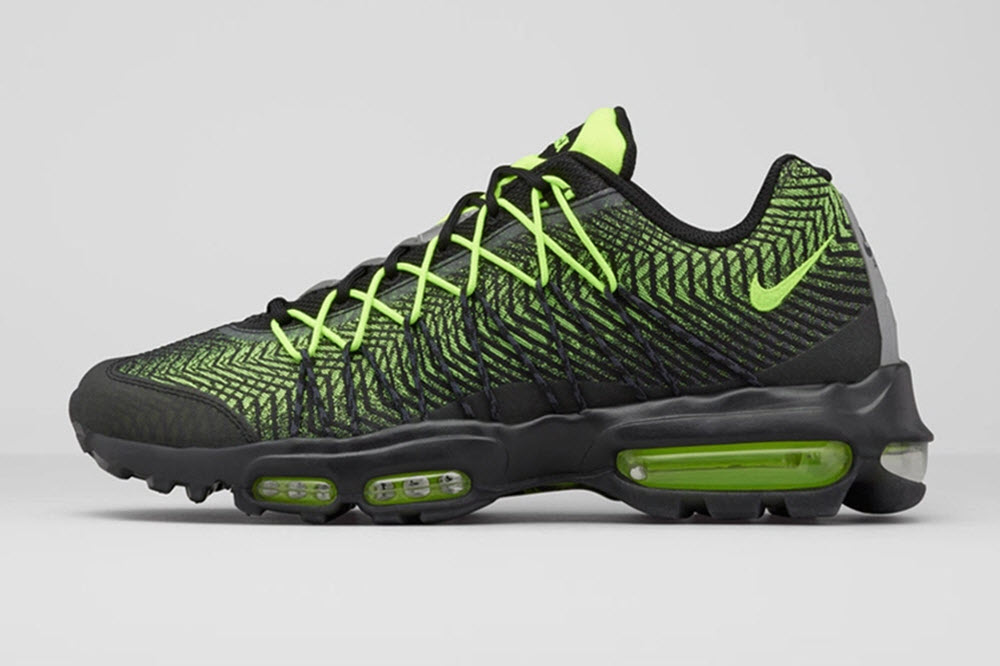 BAIT x Medicom x Huy Fong Foods – Besides being a purveyor of sneakers and street fashion, BAIT has also become a home for vinyl enthusiasts. The Southern California-based boutique has been knee deep in the collectible toy community since its inception and have had years partnering with Japan's Medicom. For Spring, BAIT has invited Medicom to help create a special Bearbrick for one of the world's most famous sauces, Sriracha. The Huy Fong Foods hot sauce also share their home in SoCal and the iconic bottle is mirrored across the familair silhouette of the Bearbrick. Releasing in both the 400% and 100% size the collectible figures will launch at Comic Con next week.
Source: BAIT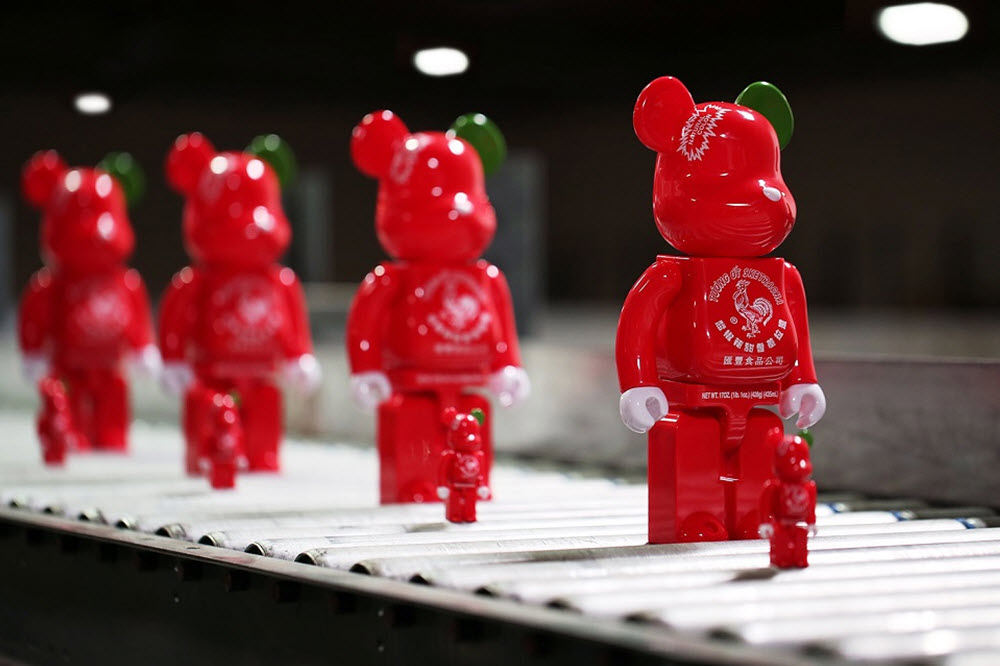 Oliver Peoples Sheldrake – Those with a wider face never had the opportunity to enjoy the classic look of Oliver Peoples' Sheldrake frame until now. The new Sheldrake Plus looks to address these issues by enlarging the classic rounded-wayfarer shape. Like any Oliver Peoples frame, the Sheldrake Puls is handcrafted with multiple layers of acetate and accented with custom plaques and five-barrel metal hinges.
Source: Oliver Peoples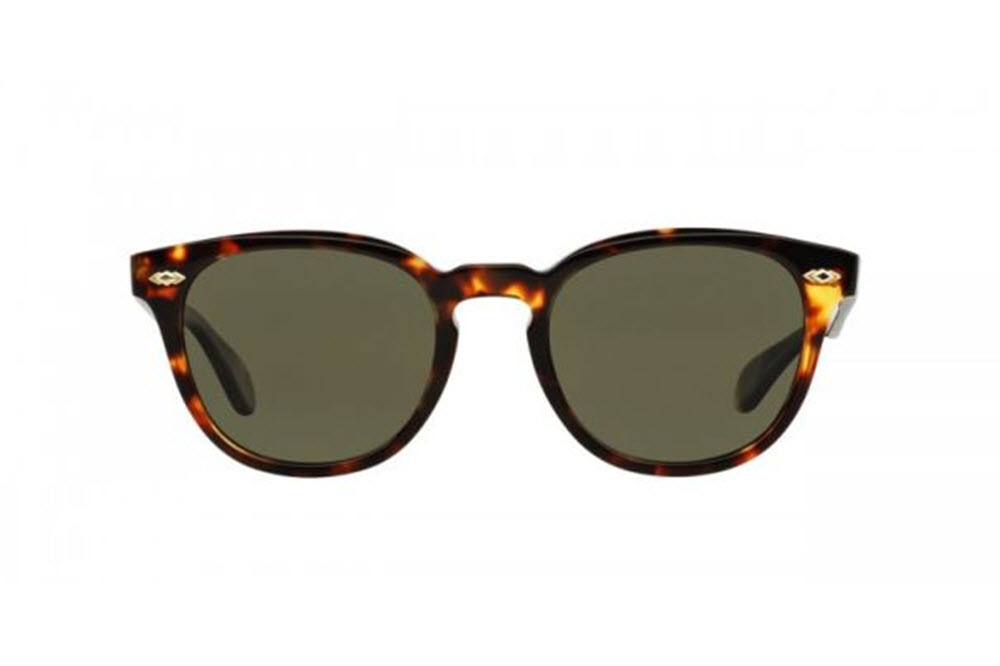 UBIQ x Brooks – UQIB has been holding down Philadelphia for a long minute and aren't strangers to the occasional collaboration. The Philly-based boutique takes full advantage of the the hot summer weather with a choice project with Brooks. Using the silhouette of the '90s Fusion, the sneaker arrives with leather and nubuck uppers that blend red, black, and cream. The sneaker benefits from the bold color-blocking, the 3M detailing, and waxed laces give it a nice premium feel.
Source: UBIQ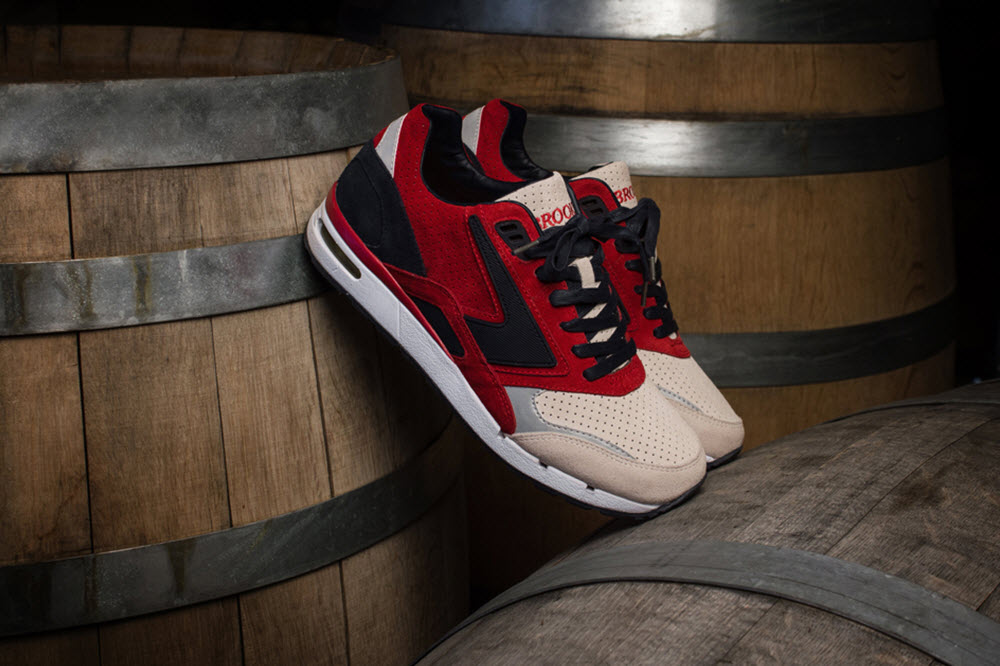 NEIGHBORHOOD x Three Buns – It's hard to imagine streetwear's elite teaming up with a burger joint, but that's exactly what NEIGHBORHOOD has done. Japan's revered brand teams up with Three Buns as the restaurant opens new spaces in Jakarta and Singapore. The collection consists of ten special collaborative items and will only be available exclusively at the Southeast Asia Three Buns location. The pieces feature a bit of co-branding along with tropical prints inspired by the new locations. The small collection is set to release this Saturday, July 11.
Source: NEIGHBORHOOD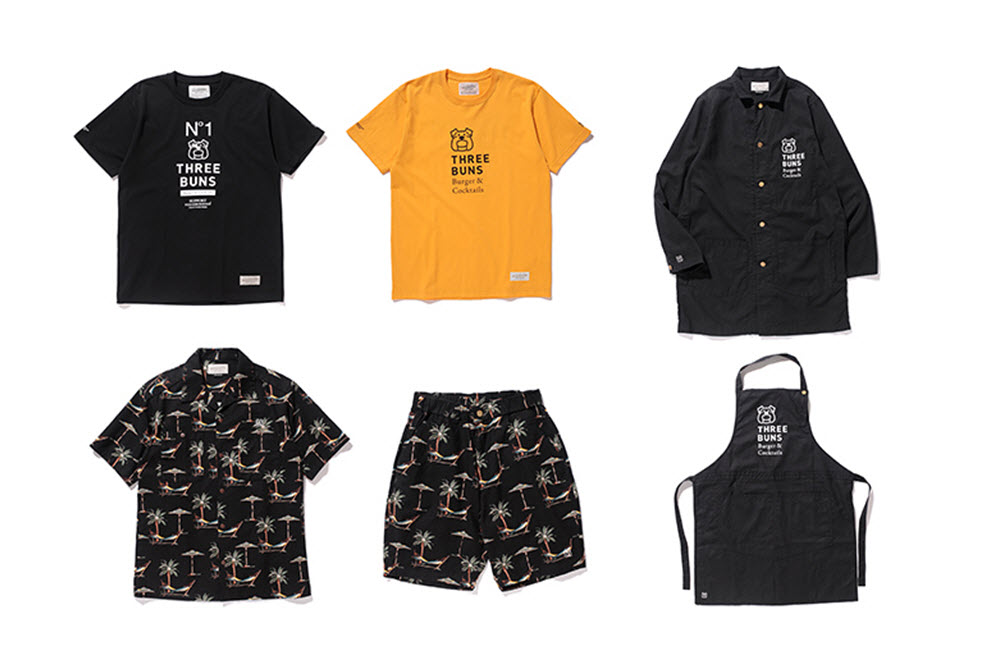 Detroit Watch Company M1 Woodward Chronograph – There seems to be a resurgence in the midwest, and Detroit is leading the way. Detroit Watch Company joins Shinola as another watchmaker in the motor city. The new M1 Woodard Chronograph follows a classic pilot design with a beautifully polished bezel that is powered by a reliable SW500 movement. The watch debuts with three different dial faces to choose from, each matched with a premium leather strap.
Source: Detroit Watch Company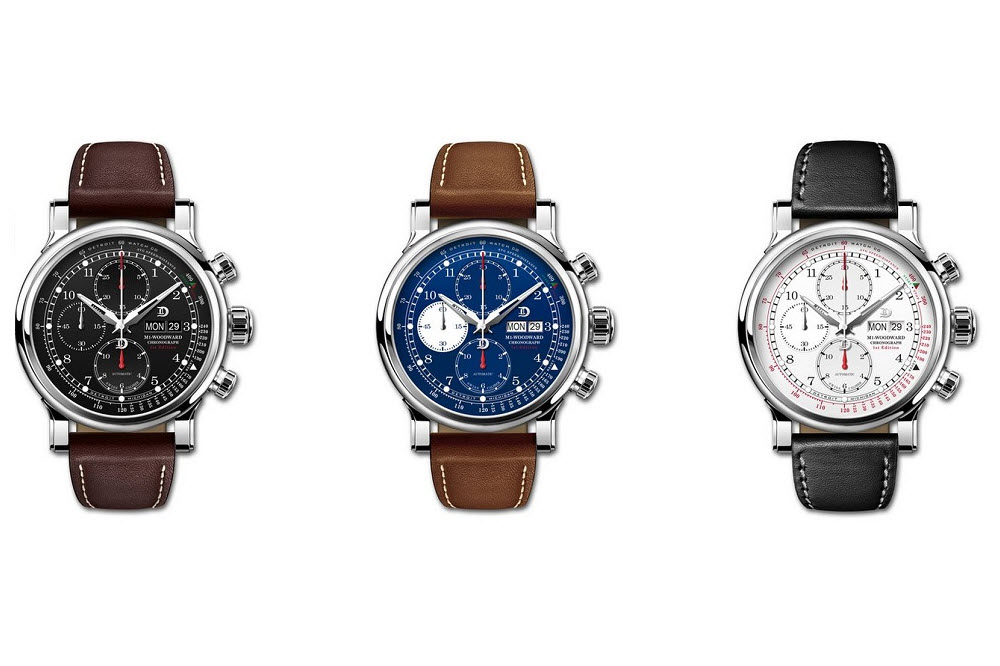 HUF Campout Chair – It's been a while since HUF has anything worthy of a campout, but back in its heyday, the San Francisco-based store had some of the illest runners with Nike. Look back at those memories fondly with a campout chair from HUF. The chair has a foldable metal base that makes it portable, and arrives with a durable canvas seat with "HUF" printed across.
Source: Livestock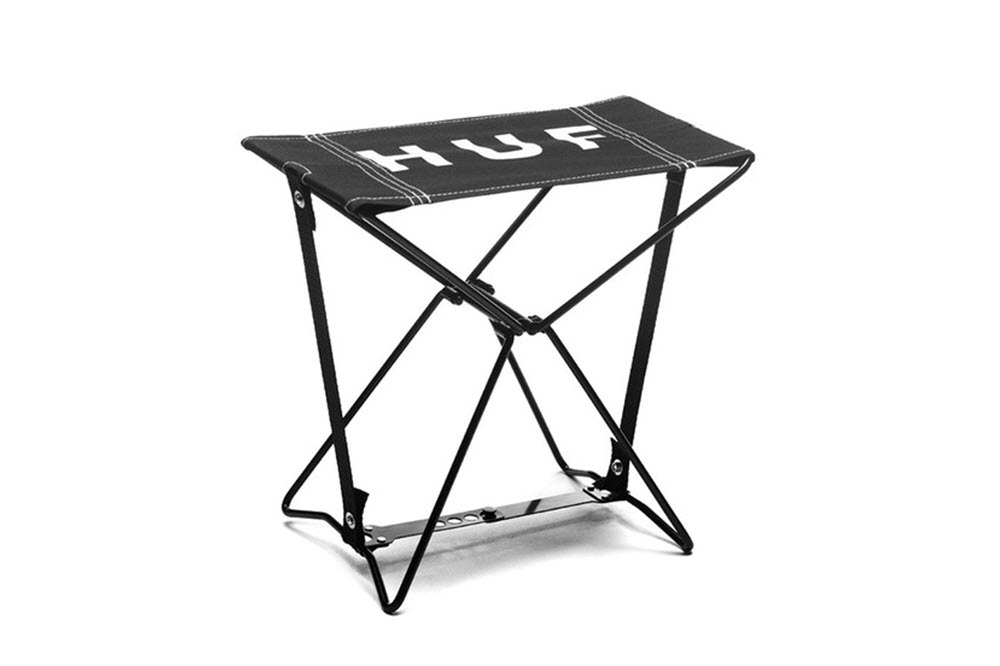 J.Crew Red Cedar Shoe Trees – Sneakers don't really need shoes trees, but if you got a nice pair of Trickers or some Aldens, then it's time to spend a few bucks to protect your investment. J.Crew has a nice pair of shoe trees made from red cedar to keep your shoes nice and fresh. Besides preventing creases across the leather, the cedar naturally de-odorizes. Arriving in three different sizes, the shoe trees are expertly made in the United States, and retails at $32.
Source: J.Crew