Carhartt WIP Spring 2015 – With a few seasons underneath its belt, Work in Progress (WIP) by Carhartt is starting to get the hang of streetwear. What's more street than camouflage, right? This Spring 2015 sees the brand play with German camo, more specifically the flecktarn print. Arriving as a hooded fleece the print is used all-over with Carhartt across the chest. There is also a matching pair of sweatpants that with an elastic waist, and ribbed cuffs.
Source: Carhartt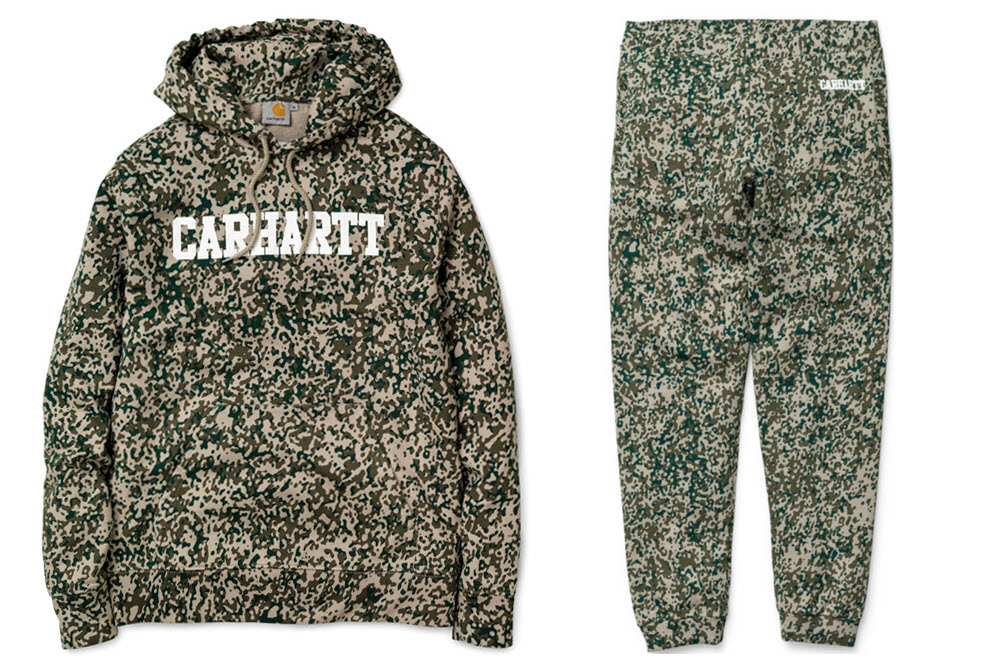 Civilware Striker Folding Knife – Geoff Rowley is better known as a skate legend that has appeared as a playable character in the collection of Tony Hawk skate games, but besides the kick-flips and dark slides, this guy likes knives. The Striker folding knife is the skater's latest creation and it looks pretty sharp (pun intended). The knife is a compact cutting machine with a G10 textured handle and a razor sharp 3 inch blade. Every part of the knife is proudly made in the USA and is currently available for $150.
Source: Civilware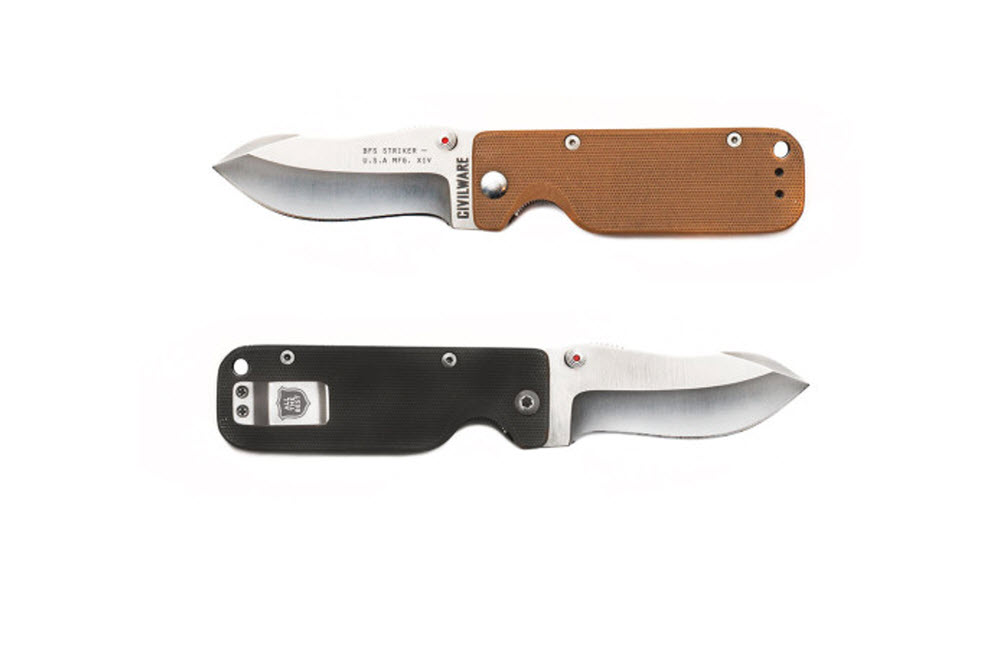 Lafayette Spring/Summer 2015 – I don't think there is a brand that reps New York any harder than Supreme, but Lafayette is damn close. And what makes it even crazier is that fact that Lafayette is based about 3000 miles from the Big Apple. Being nowhere close to New York doesn't stop the Spring and Summer 2015, and this Japanese streetwear brand has tapped A$AP Nast and fellow rapper Skyzoo to prove it. Dressed in graphic T-shirts and Aztec print fleece, the lookbook debuts familiar looks and tries laughably hard to prove their ties to New York City. Oh, and either they have a collaboration with Deadline coming, or Lafayette is getting a cease and desist letter very soon.
Source: Lafayette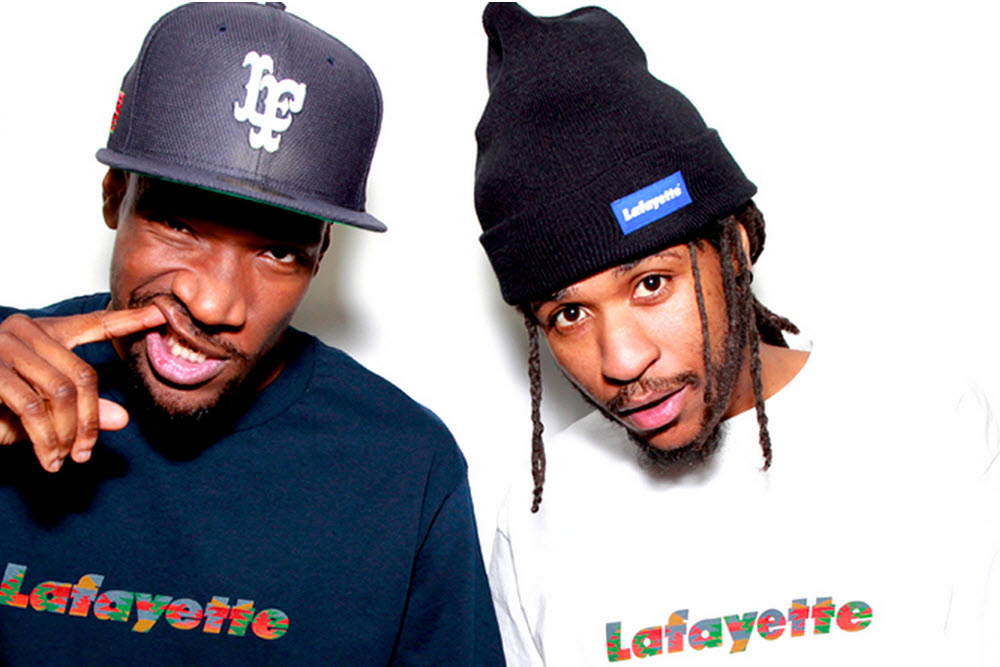 HEADPORTER Silver Jet Series – I do whatever I can to avoid attention, but there are those who love the shine – and for them, there is the Silver Jet series. HEADPORTER has been making bags since forever, and while their recent collections are more moderate, this latest is definitely flashy. The Silver Jet collection uses a reflective silver print to create a series of bags that include a daypack, a shoulder briefcase bag, laptop sleeve, and two small duffels.
Source: Honeyee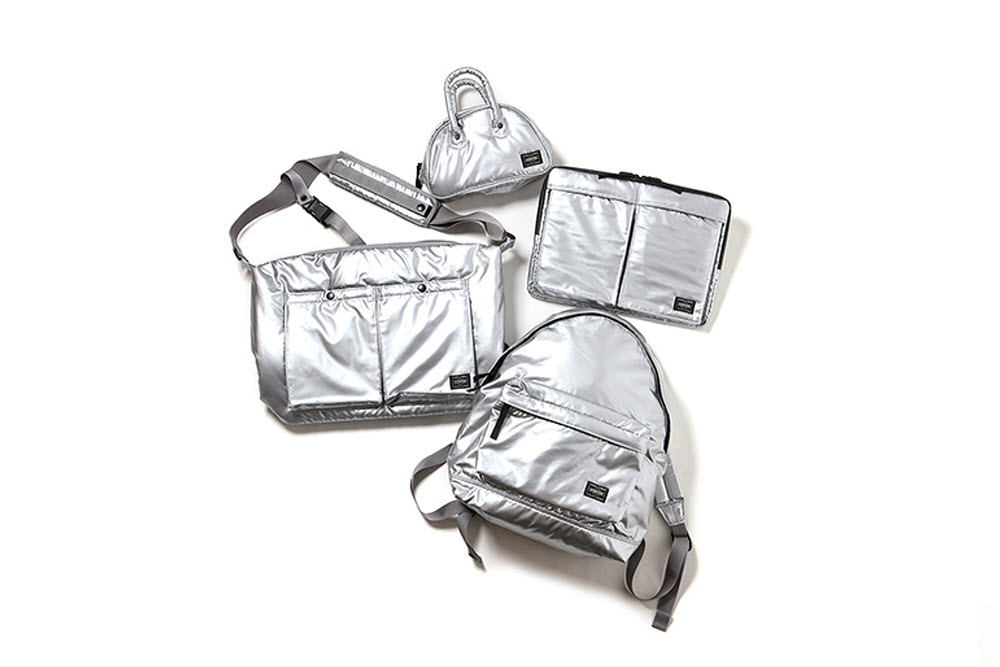 Air Jordan 4 Pearl – As one of my favorite Jordan sneakers, the 4 is pretty hard to fuck up. Congratulations, Nike, you did the impossible. The slick mesh quarter panels and the plastic wings are a distant memory when it's all some iridescent shimmering pile of crap. The new Air Jordan Retro 4 has been dubbed the Pearl thanks to the shiny pearlescent print; the same kind of look you find on old gaudy Rolex Datejusts. This is definitely not my cup of tea, but if you're feeling the colorway, then look for it to drop next Saturday, February 14.
Source: Nike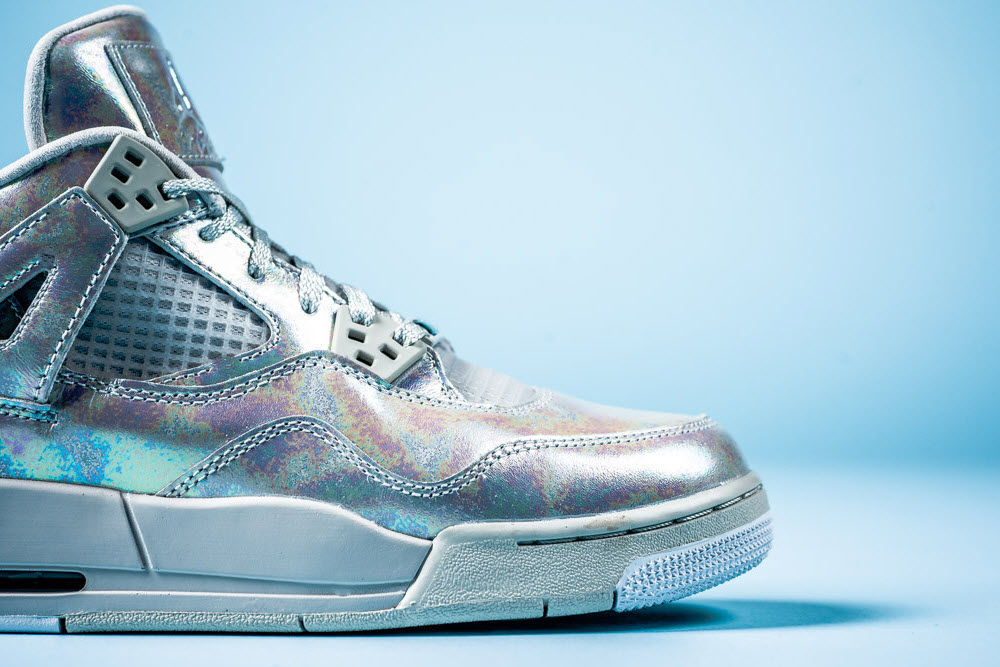 Olympus TG-860 – If you don't mind strapping something over your head, or on your chest than the action camera to have is the Go-Pro. But, when it comes to bulletproof point-and-shoots Olympus is one of the best on the market. The latest in the ultra-tough TG series is the 860 and upgrades include waterproofness up to 50 feet, shockproof up to seven feet, a bigger 16-megapixel CMOS sensor, a 21mm ultra wide-angle lens, a selfie-friendly 180-degree adjustable screen, WiFi, GPS, and 1080p/60fps video. Those specs are pretty impressive already, but don't forget that this is a rugged camera and is made to take abuse.
Source: Olympus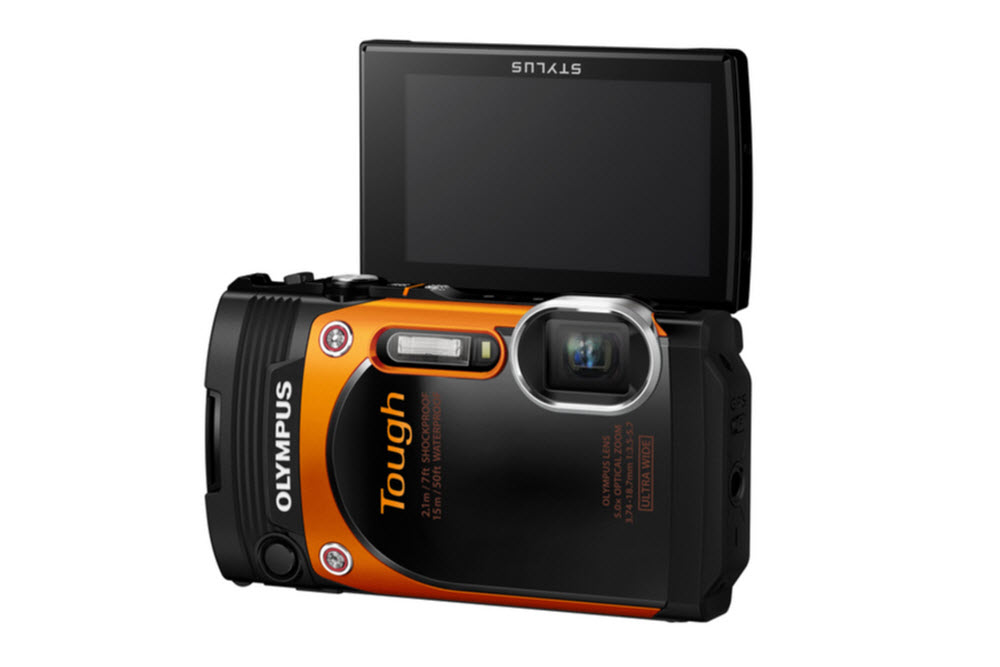 Everlane Luxe Merino Blazer – Every now and then every one has to dress up, and with comfort in mind, Everlane has created the Lux merino blazer. This blazer is knit for ultra soft merino wool and offers a comfortable feel with a little extra room in the shoulders that taper down to a more fitted waist. By throwing in 9% spandex into the merino wool weave the jacket more mobility than you would expect from traditional blazers. Everlane has also made the blazer easy to care for, and dry clean only definitely does not apply.
Source: Everlane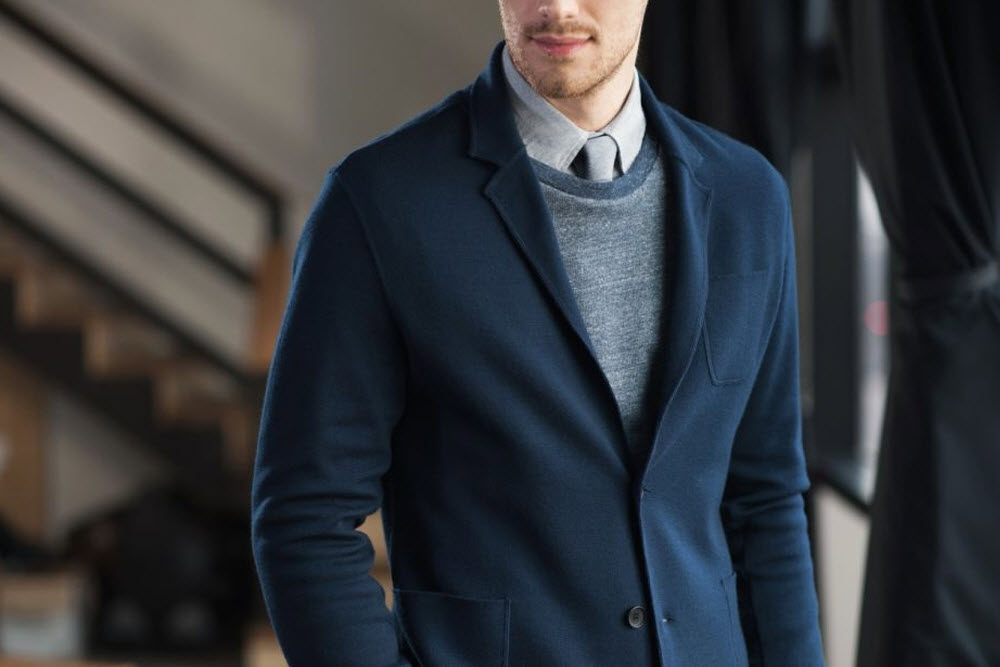 HYPEBEAST Magazine Issue 9 – HYPEBEAST has come along way from just reporting streetwear news, and one of their larger endeavors besides their online shop is their print magazine. They're up to Issue 9 now, and I have to say that they are killing it with their covers. Hugh Errolson of Acronym fame is on the cover, and this former Creative Director of Stone Island Shadow Project and current Director of Nike ACG details his influences and inspirations, as well as his approach to design. I don't even care what else is in the magazine because getting into the head of a dude who consistently sells out 4-figure athletic jackets is worth the price of admission.
Source: HYPEBEAST