Mike Shinoda x Bamford Watch Department – Bamford's been known to do up Rolex watches like no other, but when they had a chance to work with Linkin Park's Mike Shinoda they went above and beyond. For this round they didn't start with some run-of-the-mill Sea Dweller, Datejust, or Submariner. The partnership started with classic boss watch Daytona. Using a specially formulated military grade titanium coating the striking chronograph is coated with a super matte finish that is goes beyond conventional PVD (Physical Vapor Deposition) and DLC (Diamond Like Coating). In addition to the unique finish, the dark grey dial arrives with a skull designed by Mike Shinoda; a sweet update to a classic dial known around the world.
Source: Bamford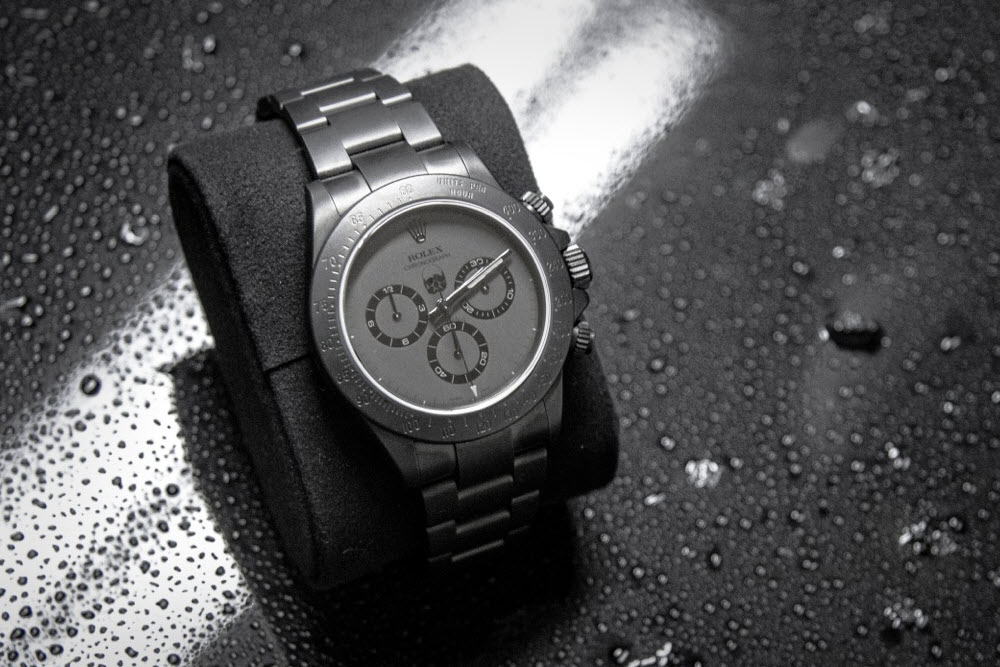 Nike Roshe Run Flyknit – The Roshe Run has made an undeniable mark in sneaker culture. The lightweight runner was heralded for its cheap price tag and ultra-comfortable fit, but amid the success came an updated Roshe Run with the one-piece Flyknit construction. It didn't take long for sneakerheads to adopt the flashier, more expensive, Flyknit rendition, and this February marks a whole new batch. Look for six new vibrant colorways to drop this Thursday with three for the men, and three for women.
Source: Nike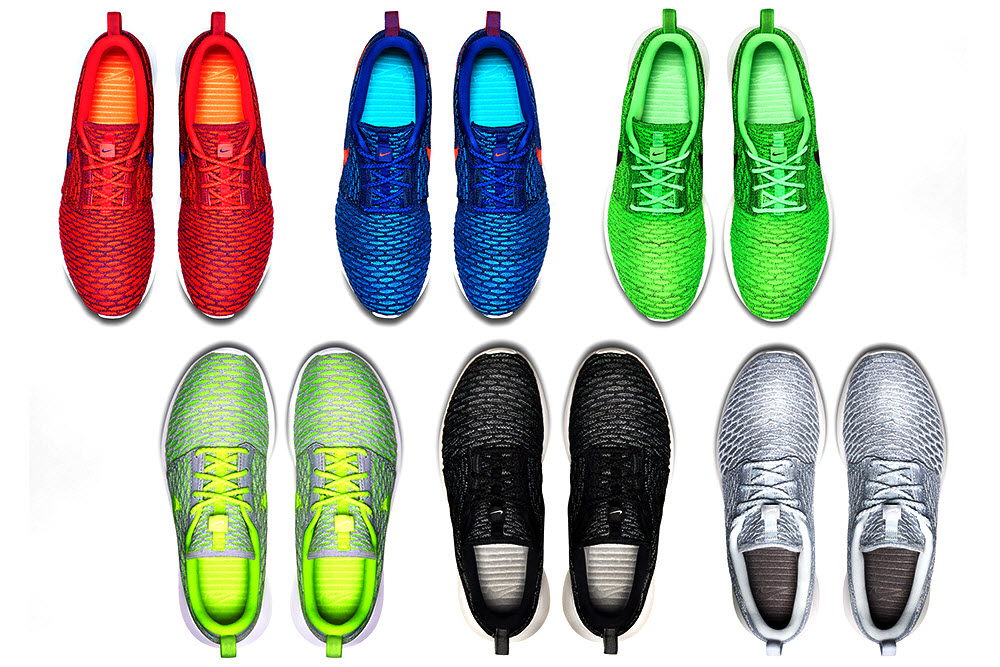 Stussy World Tour Flask – If it wasn't for the Stussy logo, this flask would be no different from the ones you'd find at Things Remembered. With that said, there is something to exciting about concealing your booze in a simple flask. My guess is that this flask holds about six ounces, and if you fill that with Jameson, then you just saved yourself about $50 bucks; $80 if you're in a Vegas club. Like many flasks, this one is made from 100% silver tone metal, and comes with a conventional screw top cap. Throw on that famous World Tour Stussy logo and you turned a $20 gift from Things Remembered to a streetwear artifact.
Source: Stussy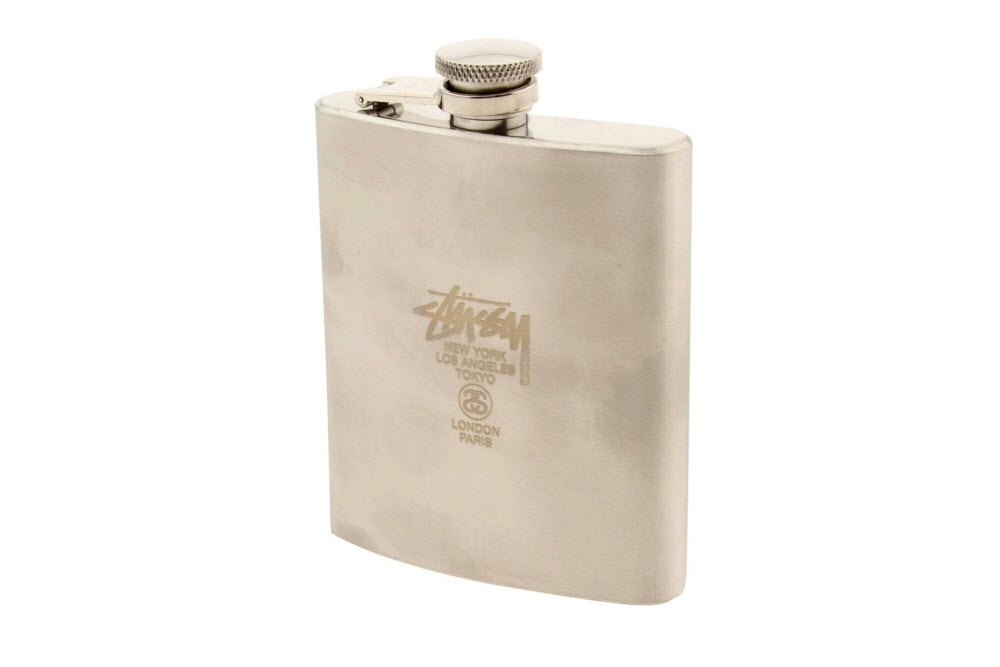 Mota Smart Ring – While the Apple iWatch is a couple of months away, there are those working on even smaller devices to relay notifications. Enter the Mota Smart Ring – with its tiny size, it fits over your finger and syncs to your phone via Bluetooth. Every time you get an email, phonecall, message, or alert the ring sends a subtle vibration. The LED touchscreen is simple display that shows notification quantity, and there's nothing to indicate it'll start scrolling the latest message. I'd probably spend $100 somewhere else, but for those that are addicted to every Facebook like, this sounds like a nifty way to keep track.
Source: Mota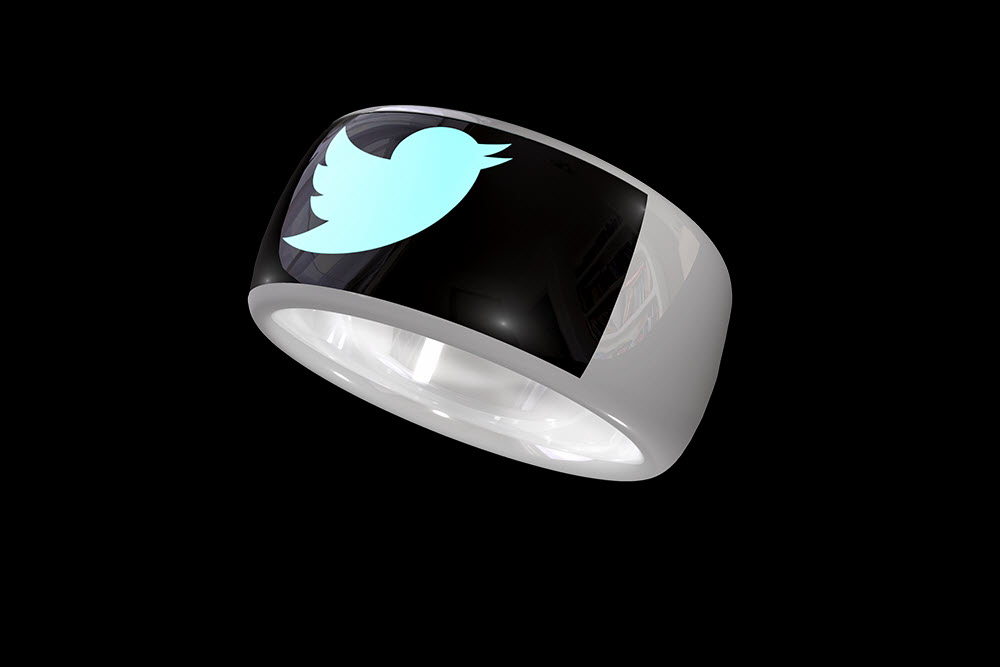 Spiewak for narifuri – Those that enjoy cycling can appreciate outerwear that adapts to both city life as well as time on the road. For Spring 2015 Tokyo's cycle-centric lable narifuri turns to Spiewak to develop an exclusive collection of jackets. Using classic designs such as the MA-1 flight jacket, along with other archival pieces, the military staples are being updated. Expect to see lighter more breathable textiles being used, along with more room around the shoulders to accommodate a wider range of motion.
Source: narifuri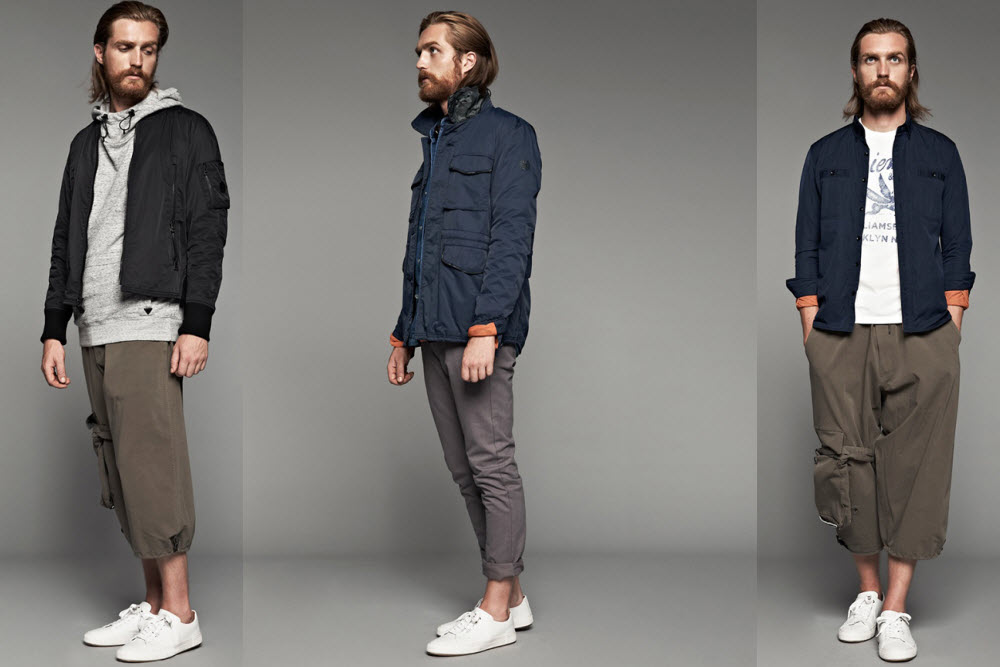 Threadsmiths Stainproof T-Shirt – Threadsmith's Stainproof T-Shirt shows you how far the classic white tee has come. The tee doesn't have an exclusive collaborator, nor an artsy black-and-white photograph because it's completely bad ass on its own. Using space age technology from the future (not really) the Cavalier white tee is treated with a patented hydrophobic nanotechnology. The tee is 100% cotton, but water, ketchup, beer, wine, and nearly any liquid you throw at it will come right off.
Source: Threadsmiths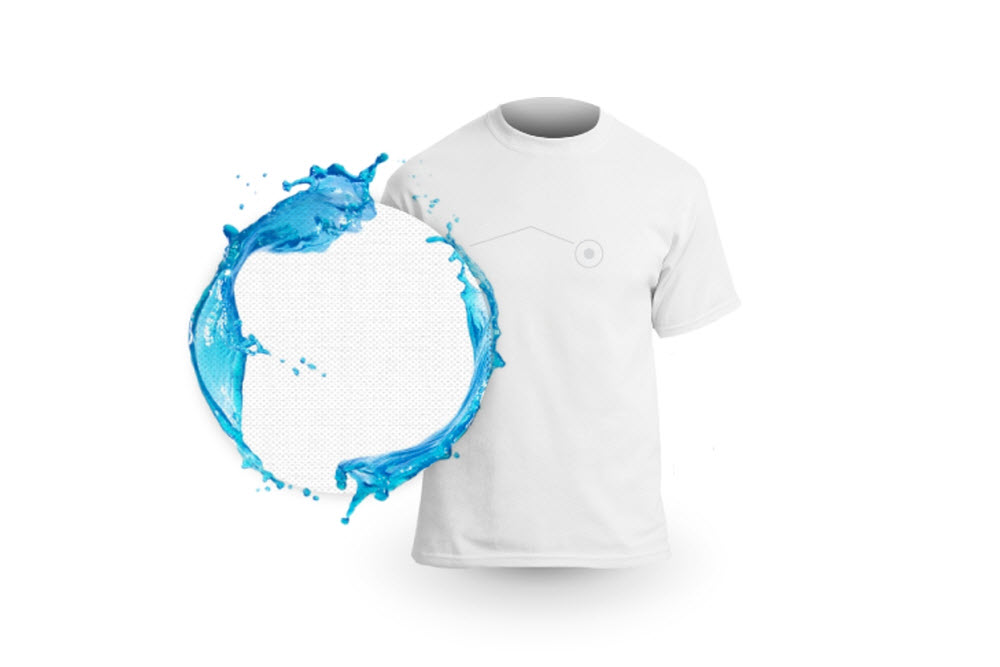 Oregon Pint Glass – I got to attend Portland's Beerfest 2014, and can tell you that Oregon is God's country when it comes to craft beer. There's Cascade's doubles and triples down the street from Deschutes, and a block from there is Hair of the Dog. With all these cool places, there's no doubt there should be a a special pint glass. This one from North Drinkware pays homage to the majestic Mt.Hood with a custom hand blown model of the mountain right at the heard of the glass. Mt.Hood is known for having snow year round, and with Portland's delicious beer a couple of hours away this pint glass is an accurate representation of how awesome Oregon is.
Source: Kickstarter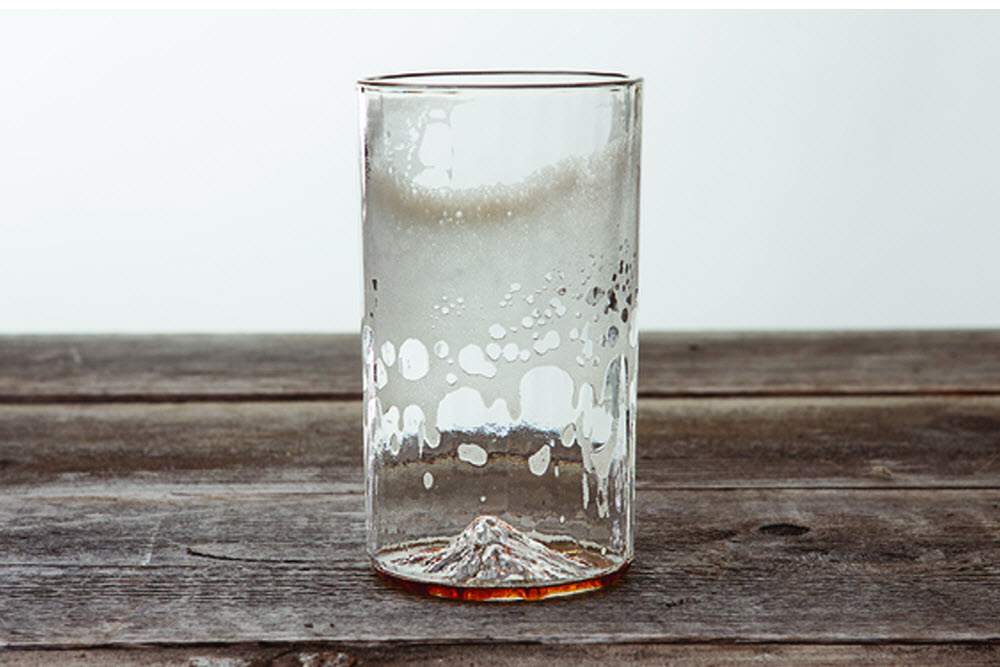 Nike White Label Tech Fleece – Remember that totally bad-ass White Label jacket from two weeks ago? Well, it totally comes with an accompanying fleece. Available in greyscale camouflage and woodland camouflage the White Label hoodie is made with Nike's recently developed tech fleece, an ultra lightweight fleece that is also breathable. The fleece comes with a more ergonomic snorkel hood and has a tapered body to get it a slimmer fit. The fleece also comes equipped with a zippered pocket at the chest two additional pockets at the waist.
Source: HAVEN