Spy x The Seventh Letter – Spy optics had a winner with their Platoon goggles, but adding The Seventh Letter to one of their best selling goggles is just a big plus. The Platoon offers a wide-angle view with its oversized lenses, and around the frame, you'll find the art work of Dabs Myla, a creative duo from The Seventh Letter camp  (read The Hundreds' interview with them here). Using hot dogs and donuts as the theme, this whimsical design fits right into any goofy and loud snowboard ensemble. This special Platoon will also come with an extra pair of mirrored lenses, and be packaged in a custom Dabs Myla box.
Source: Spy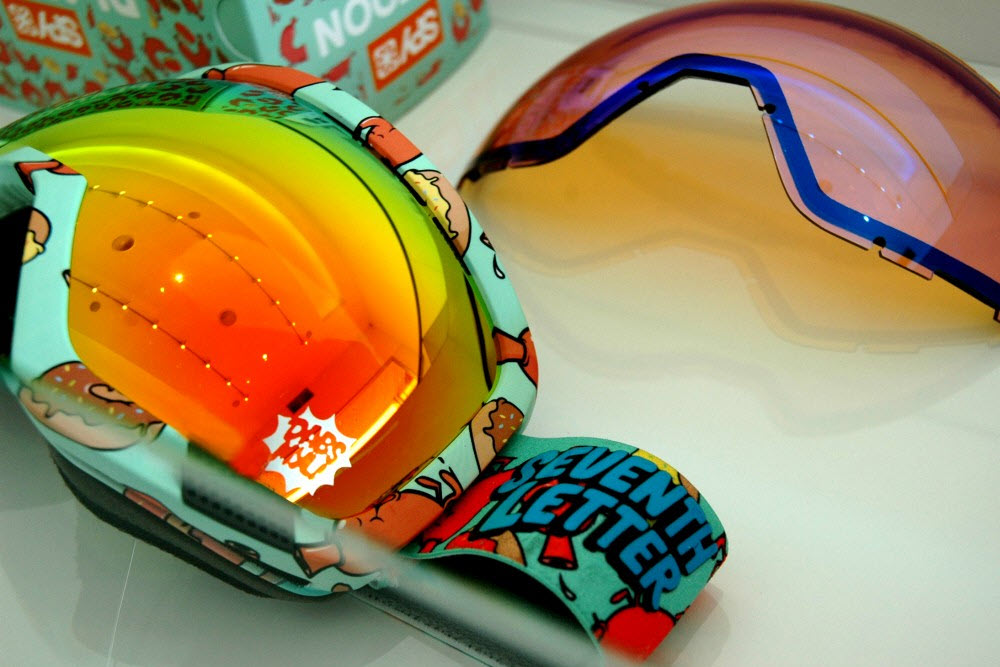 adidas x Porsche Design Bounce:S4 – Porsche is known for their cutting edge approach to industrial design, and their latest work for adidas is a combination of raw power and grace. the new Bounce:S4 is about efficiency and begins with a lightweight textile upper that is supported by adidas's new Bounce technology. The carbon fiber baseplate produces a flexing suspension system that keeps it light while promising enhanced cushioning, support, and stability. It looks like something straight out of the future, and with only 1,000, you may want to start hunting now.
Source: adidas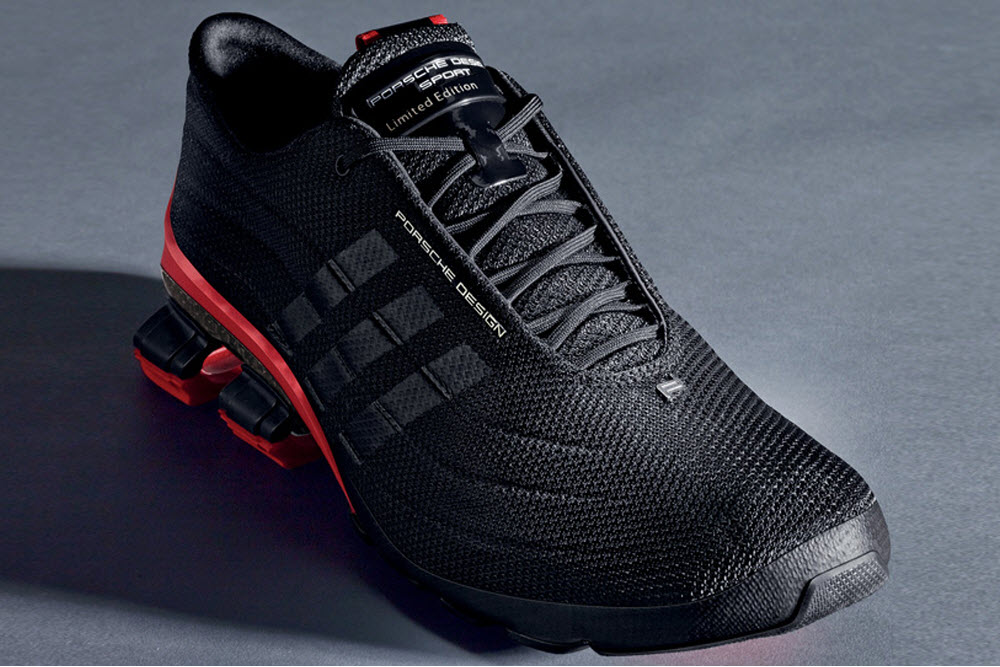 Fugoo Tough – There's a lot of wireless Bluetooth speakers out there to choose from, but if you want one that can take a beating, there is only Fugoo. The speaker was built by a team of red-headed stepchildren that knows a thing or two about getting beat; just joking, but not really. The Fugoo is not just shock and water proof, but it can withstand icy cold snow and thick sticky mud. Nothing is going to keep the Fugoo from keeping the party going, and that's not even the best part. Besides pumping bass-pounding sound in 360 degrees, the Fugoo has a battery that is rated for 40+ hours. That's nearly two days worth of noise off of one charge!
Source: Fugoo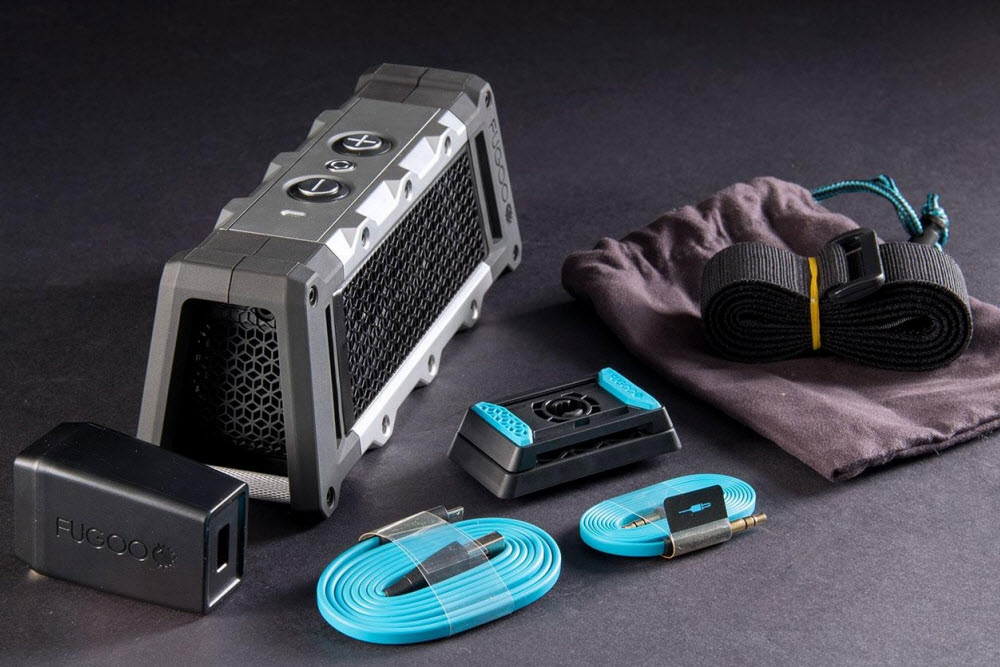 Barbour for adidas – As much as I like both of these brands, this project between the two is a huge reach. The first question, and most important one is: WHY? I have never wanted my athletic gear to be treated with heavy oil slicked canvas. And I never needed my winter beexwax coats to come with an athletic and fitted cut. But that's what we have here; an interesting cross-section of fine weaterproof outerwear with the latest athletic designs. The finished product from this project looks pretty sweet, but I just can't get over the initial WHY?!
Source: Barbour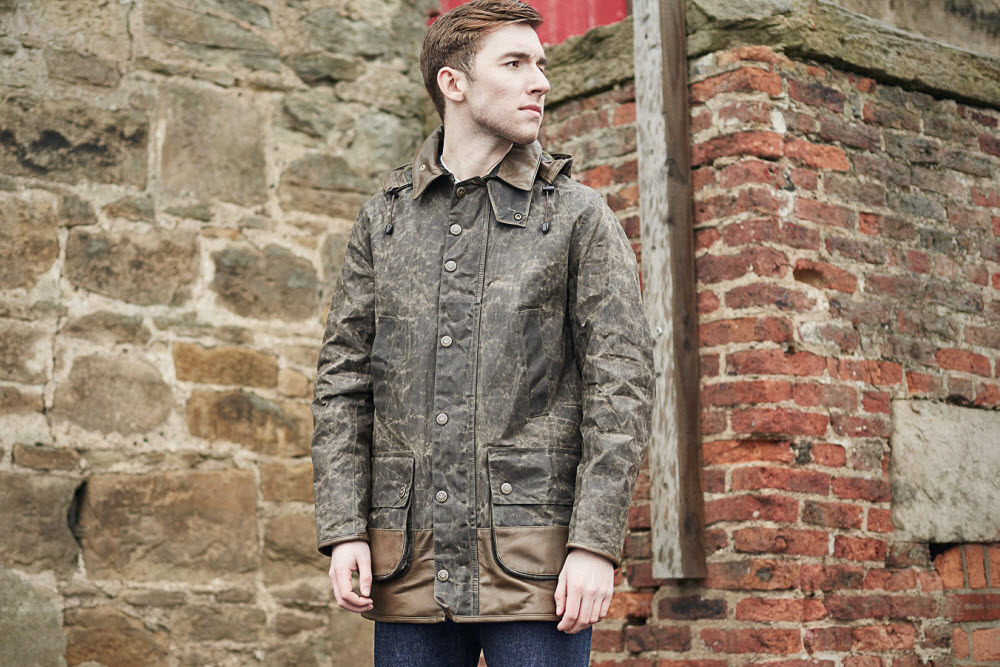 SUPER for J.Crew – I am always excited to see what J.Crew has up their sleeves. You got this old preppy brand doing some really interesting things season after season. From tapping design advice from Japanese artisan denim makers to the finest French perfume, this American brand now tackles sunglasses. For this upcoming season RETROSUPERFUTURE will be working on two J.Crew exclusive frames. One pair of sunglasses in a pinkish hue, and another color-blocking pair for prescriptions. These heavy acetate frames will both come with Carl Zeiss lenses, and should be in stores as the Holidays approach.
Source: J.Crew