Pow! Wow! Hawaii, a group known for their yearly street art festival in Hawaii, is in fact not exclusively interested in Hawaii or street art. Pow! Wow! is a global network of artists working across many mediums: illustration, music, performance, photography and installation. The main event is an art show stretching between January 29 through February 17 in Honolulu. Luckily, for those of us who can't make it out to Hawaii, the art is infiltrating the streets of Asia, Europe, the Middle East, Long Beach, D.C., and even the virtual spaces of the internet.
Not being particularly well-versed in street art and Hawaiian culture, I was excited to see the broad scope of the project. After many hours spent looking at each of the many participants in this years Pow! Wow! event, I was impressed by the variety of styles I found, and by the inclusion of many amazing women working in and around street-art – a historically male dominated genre.
My favorites of the 2015 lineup are the following:
A local Honolulu artist who is more interested in intimate environments than the public arena of the wall or the train. Although she primarily works with fabric and embroidery she shares the street artist's interest in transforming everyday space.
A design team from Hong Kong who creates graffiti and illustration. They use comic illustration to critically portray what they consider the over-abundant and emotionally vacant life they find in their home country.
A graphic designer and comic artist, and one of my favorites aesthetically. His work is often composed of many doodles combined to create busy yet simple black and white patterns or manga referencing comics. He mixes the abstract with the representational in sophisticated, yet playful designs that often border on disturbing.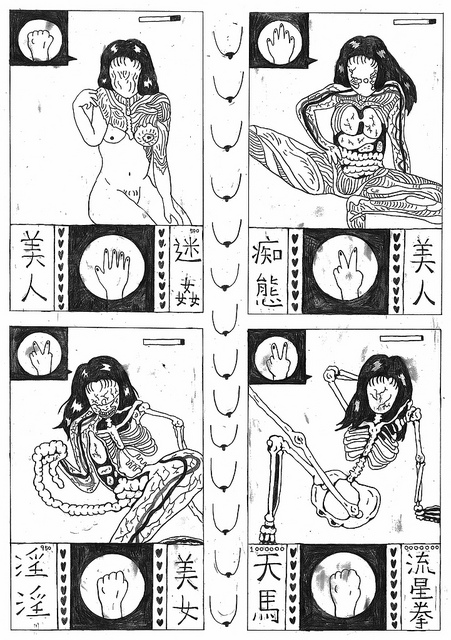 A Honolulu-based Japanese illustrator whose line work seems to start where art nouveau left off. Her intricate drawings investigate psychological forces through imagery of roots, vines, waves and hair.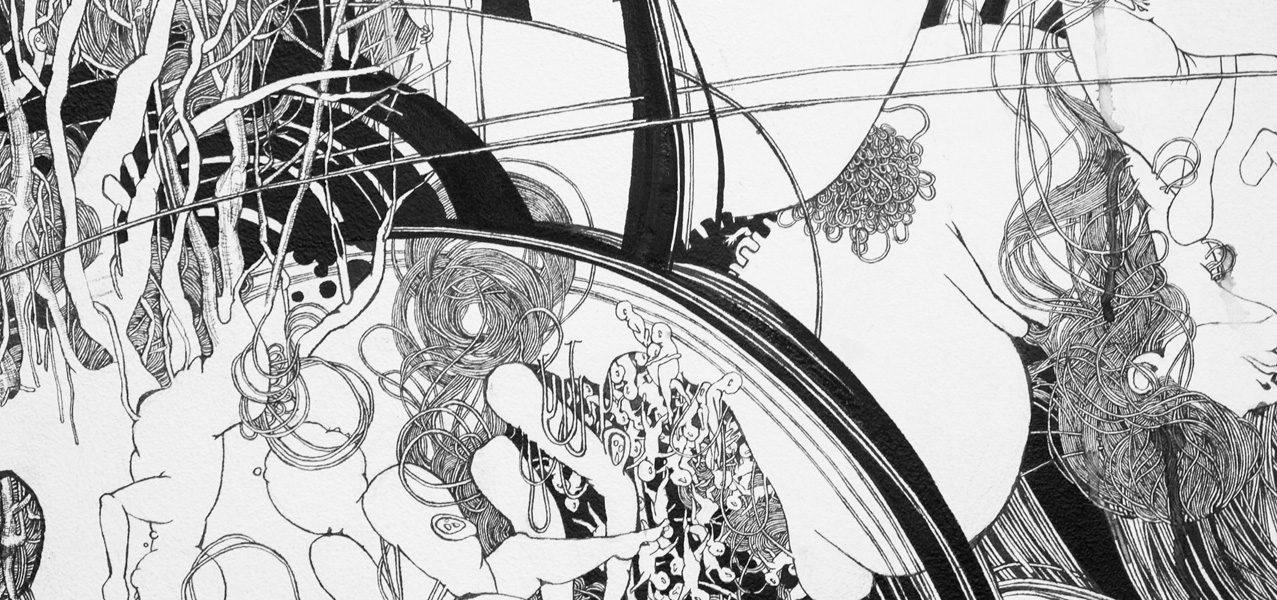 A Hawaii native who specializes in illustration. Her slightly monstrous caricatures tap into the depths of the subconscious desire and have just the right blend of humor and meticulous design.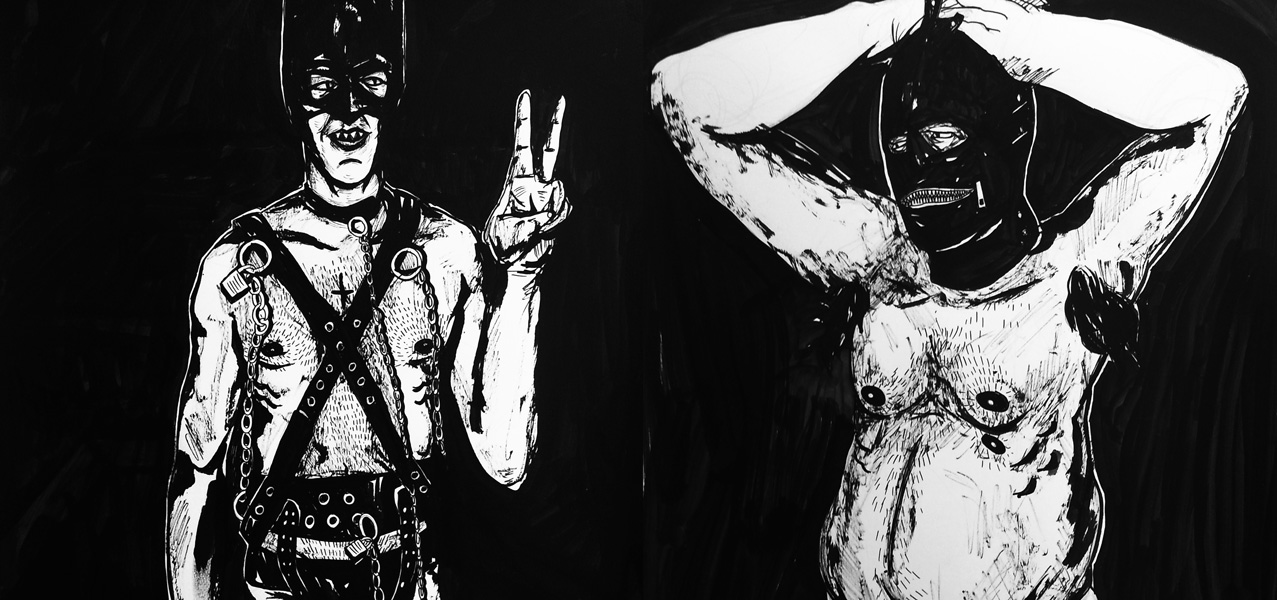 A street artist whose vulnerable young girl characters can be found on not only walls and paper, but on vegetables, the internet, sets and elementary schools. Her characters draw on a fascination with Pacific Island culture, kawaii anime girls and the dark, melancholy world of dreams.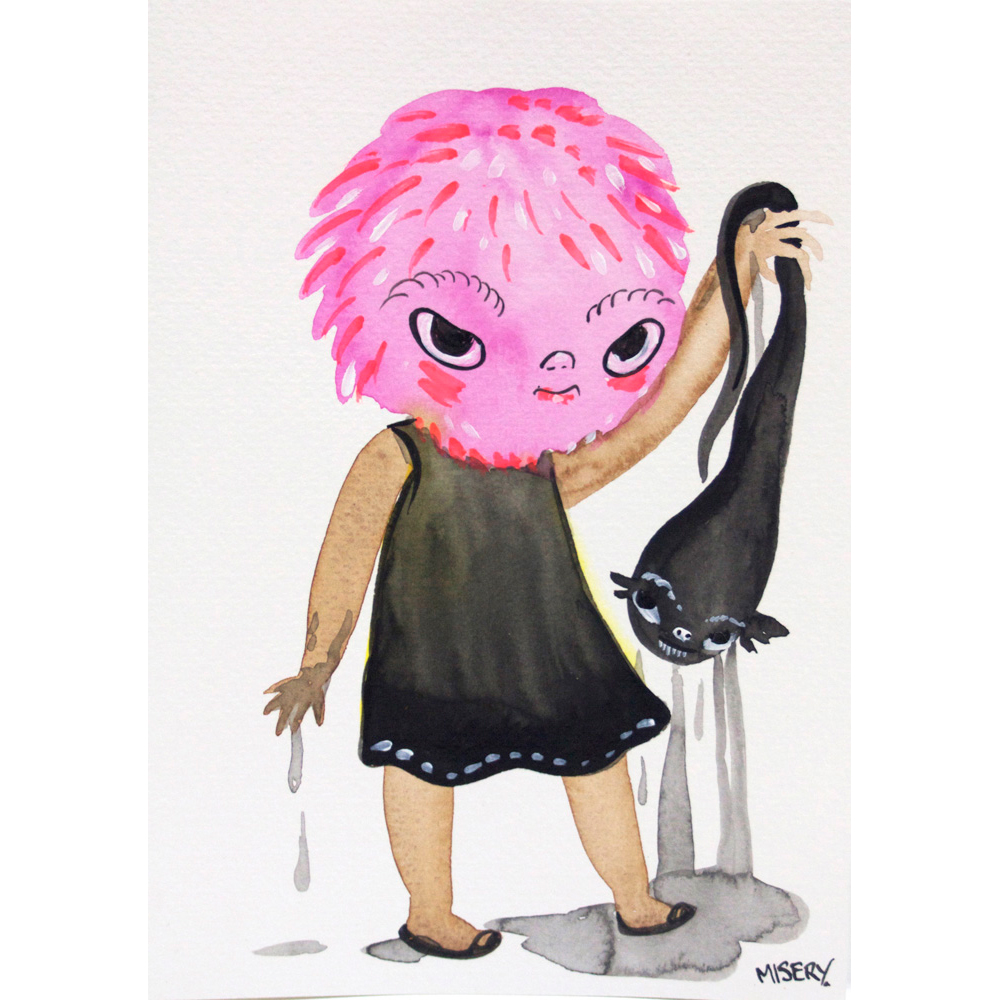 A Berlin-based neo-surrealist artist and illustrator from Vancouver, B.C. She creates magical watercolor portraits of deconstructed women and a large dream-like landscape for her last Pow! Wow! Hawaii mural.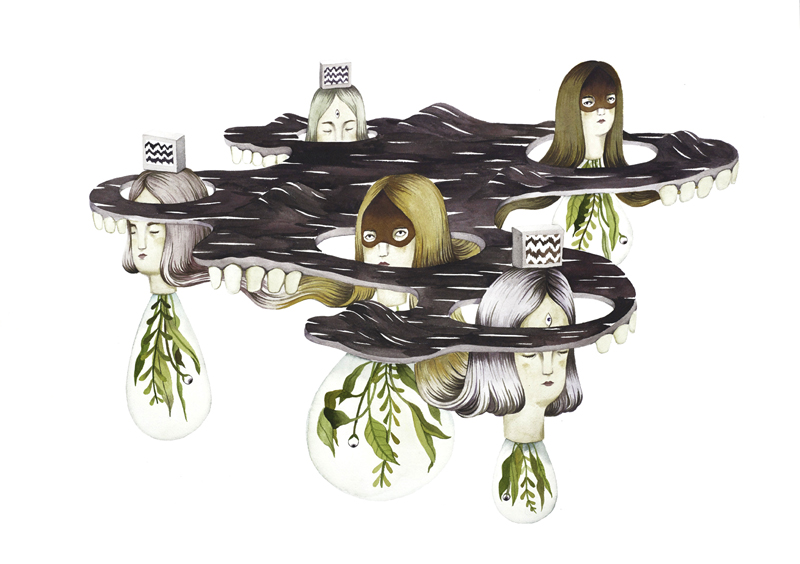 An artist who has been blending the traditional painterly aesthetic she learned in Japan with graffiti she picked up on the street for the past twenty years. Her work combines pop culture references and traditional Japanese pictorial conventions in a gleefully girly mish-mash. Despite her playful style, or perhaps because of it,  she is well respected by both large contemporary art institutions and the street art scene she identifies with.

A woman of many talents: a classic street-artist cum curator cum fashion designer. She's a bright New Yorker of Puerto-Rican descent with a penchant for bright colors and saccharine signifiers. Her work is refreshing and unapologetically feminine in a masculine world of Grand Theft Auto and bro graffiti art.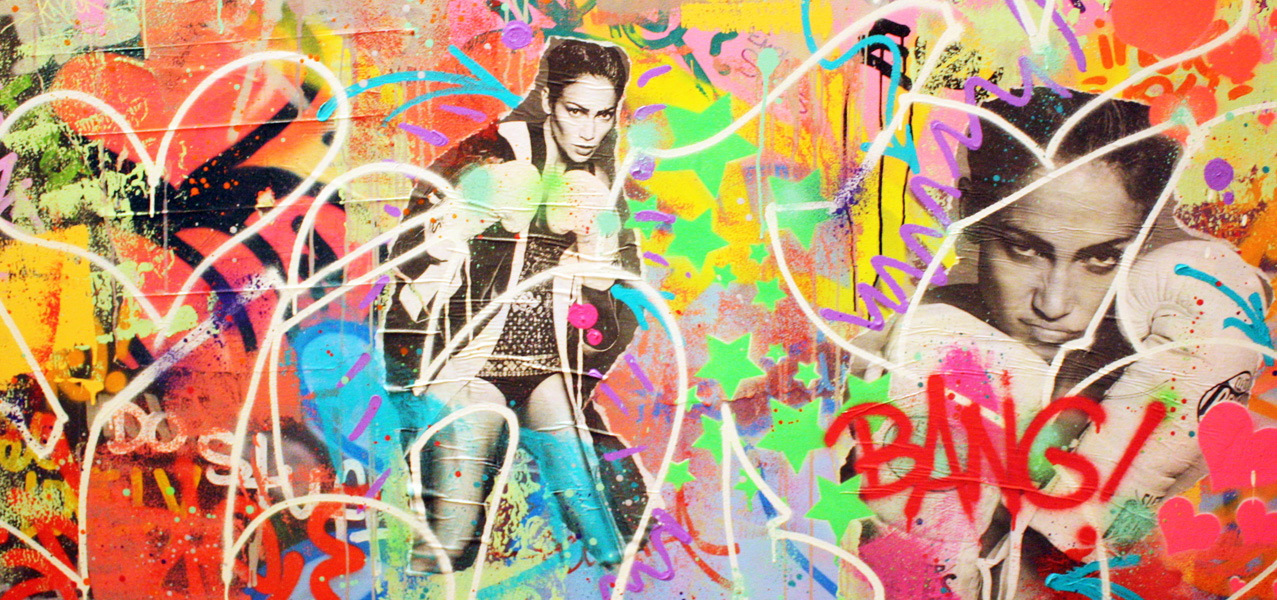 Last but not least, is Endr88. There's not much information available online about this old school sticker and graffiti artist. That's okay though, personally I like a man of mystery with black and white Goosebumps fonts and punk sensibilities.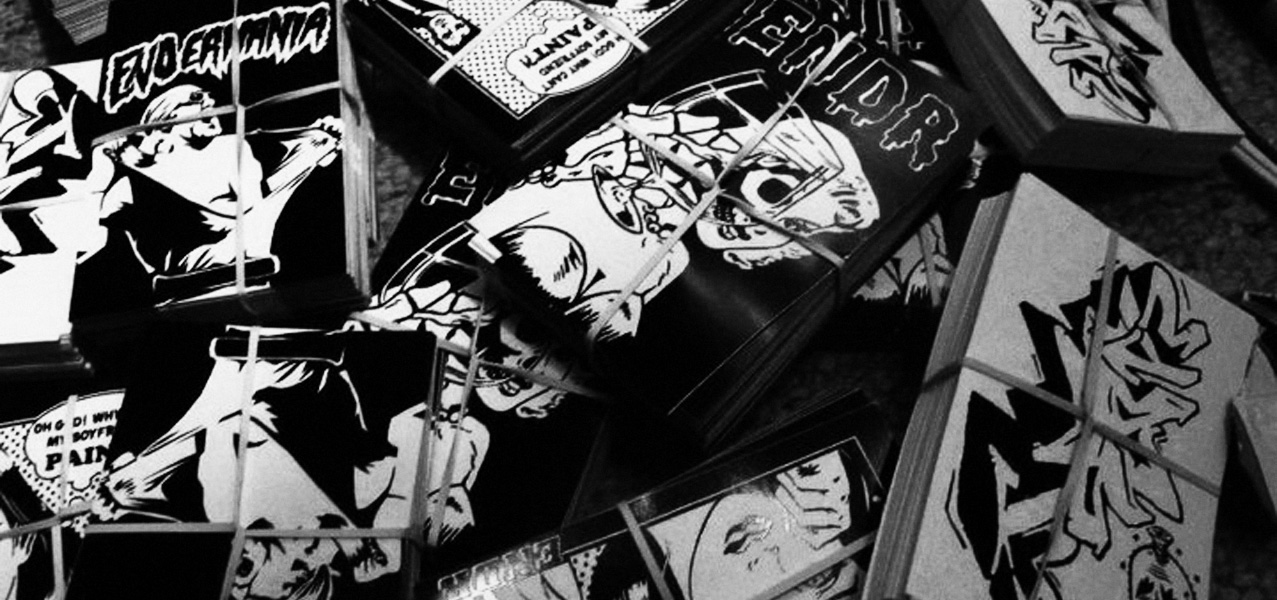 Anyone lucky enough to get to Hawaii this winter needs to send me pics… and not just of all the stock photo sunsets. I mean the beach is cool and all, but the burgeoning art scene that Pow! Wow! brings together seems a hell of a lot more interesting than some salty water and some tiny rocks.